40's French Buckle Back Work Pants [35"]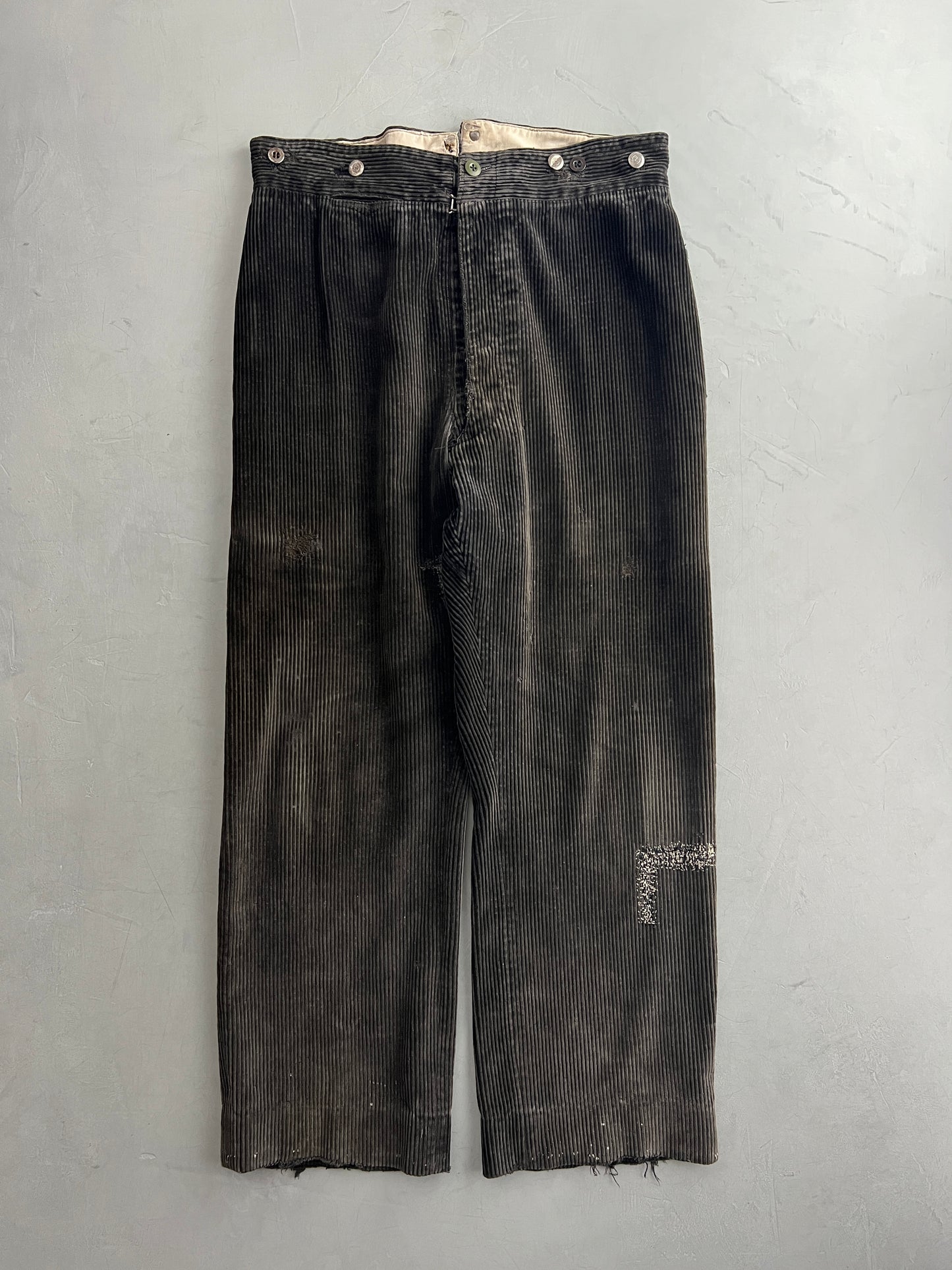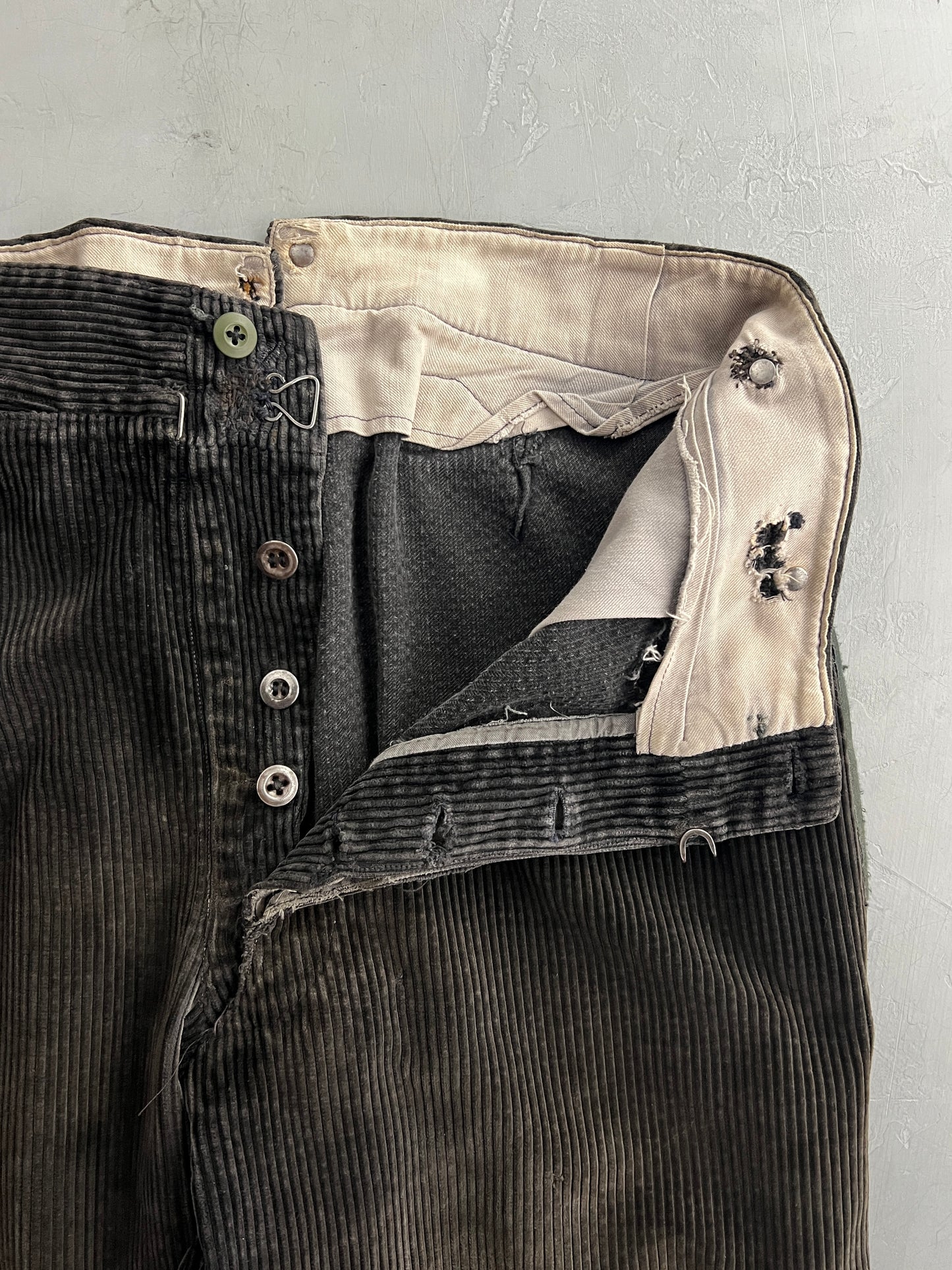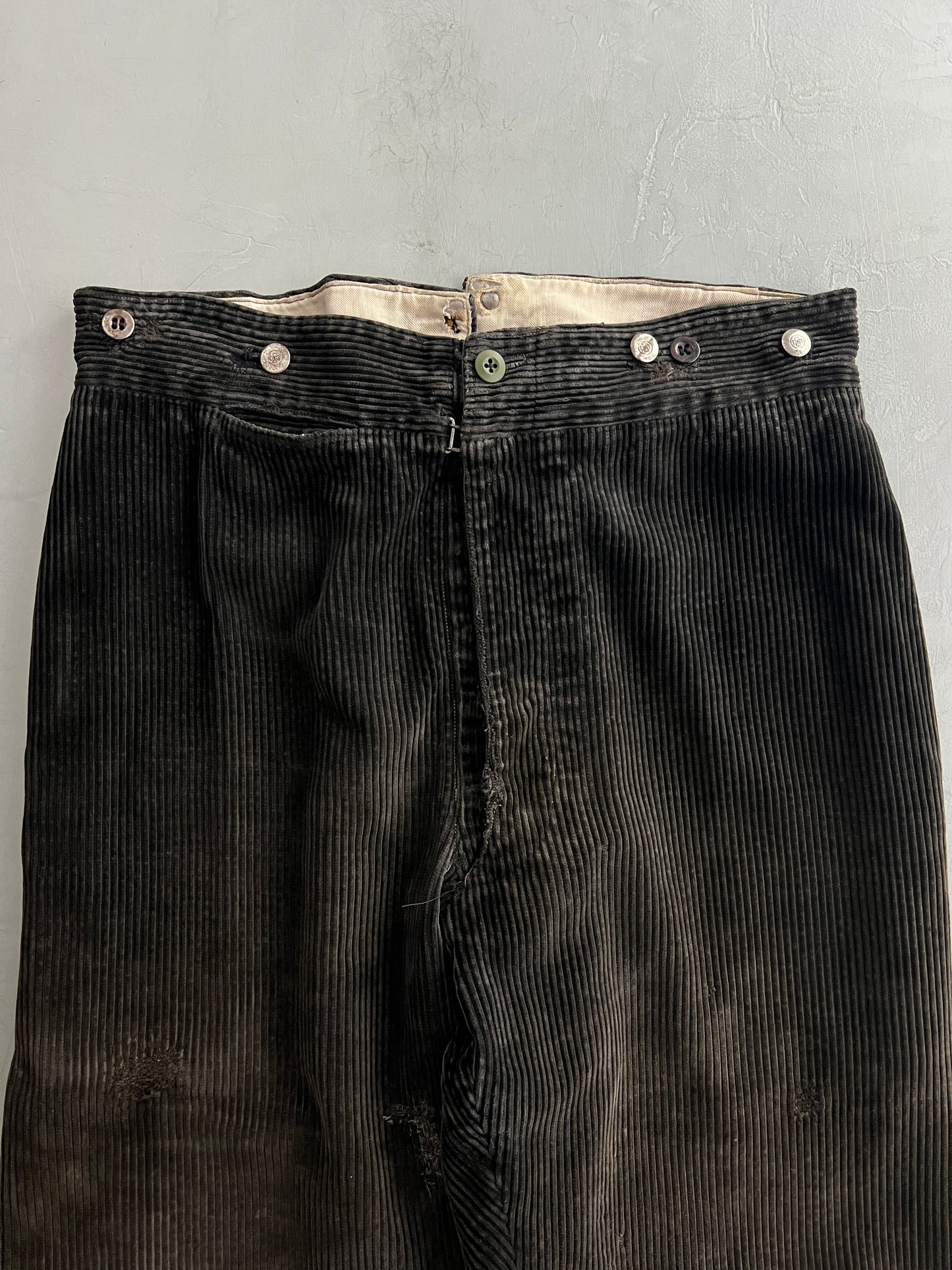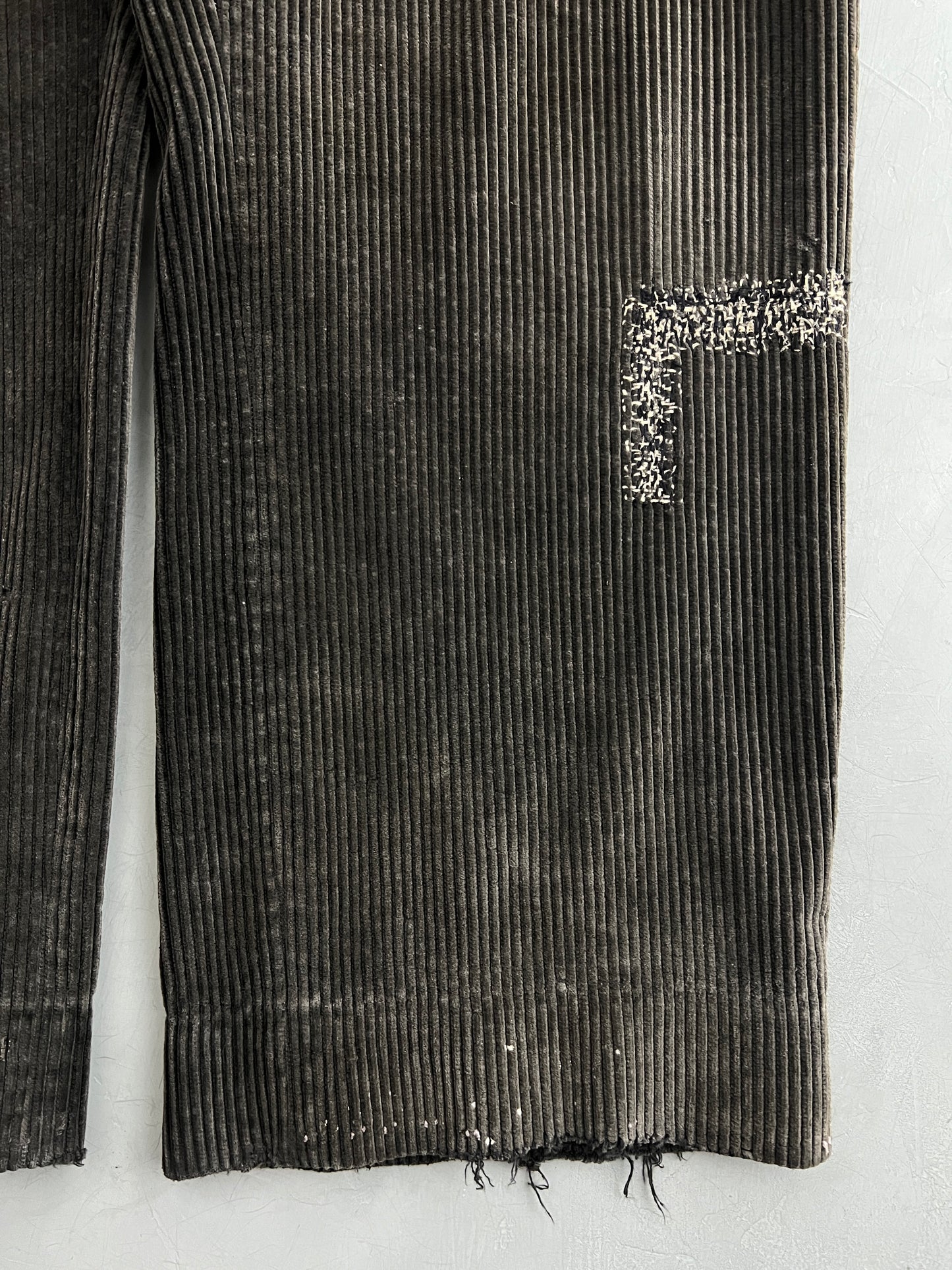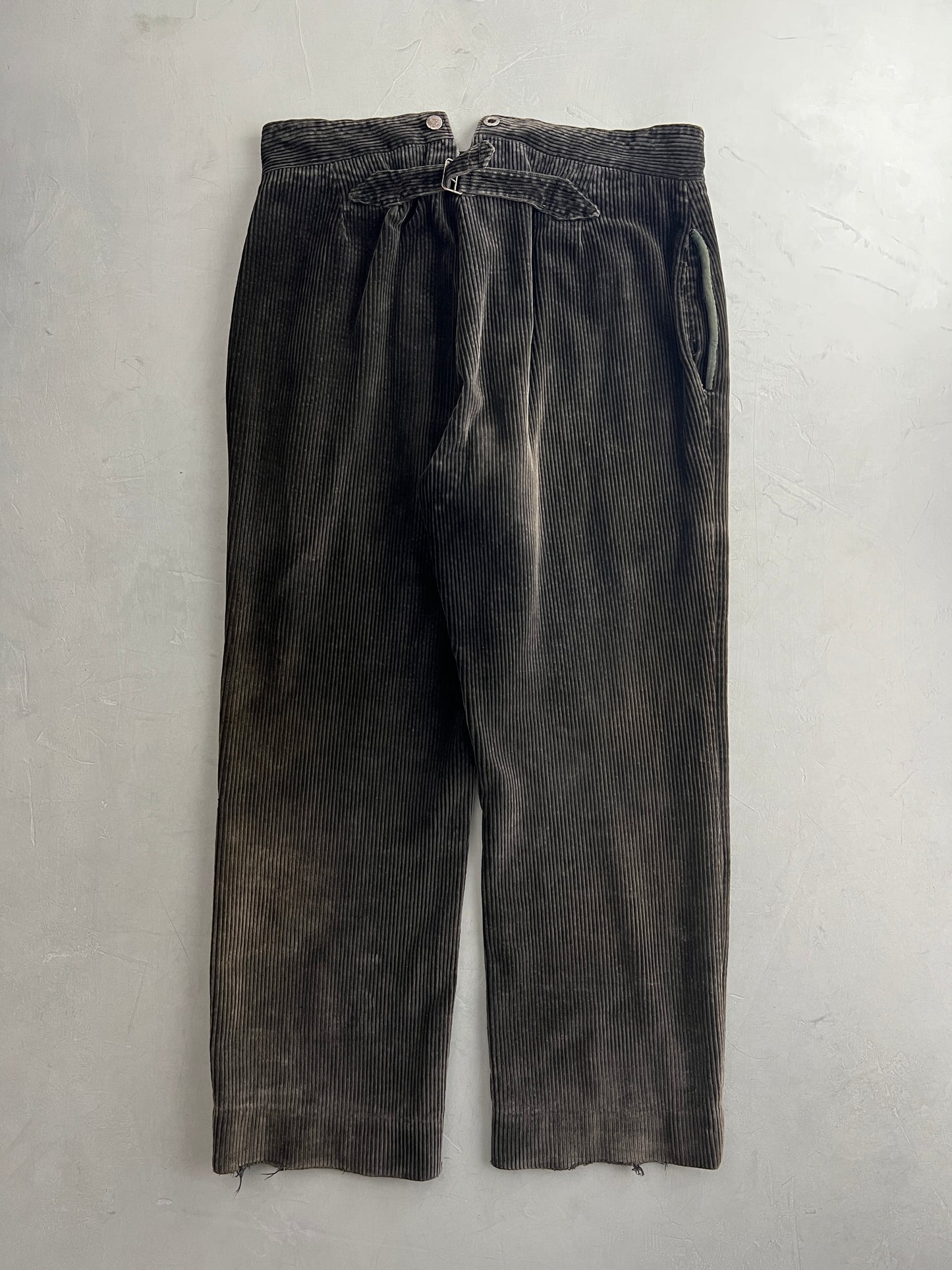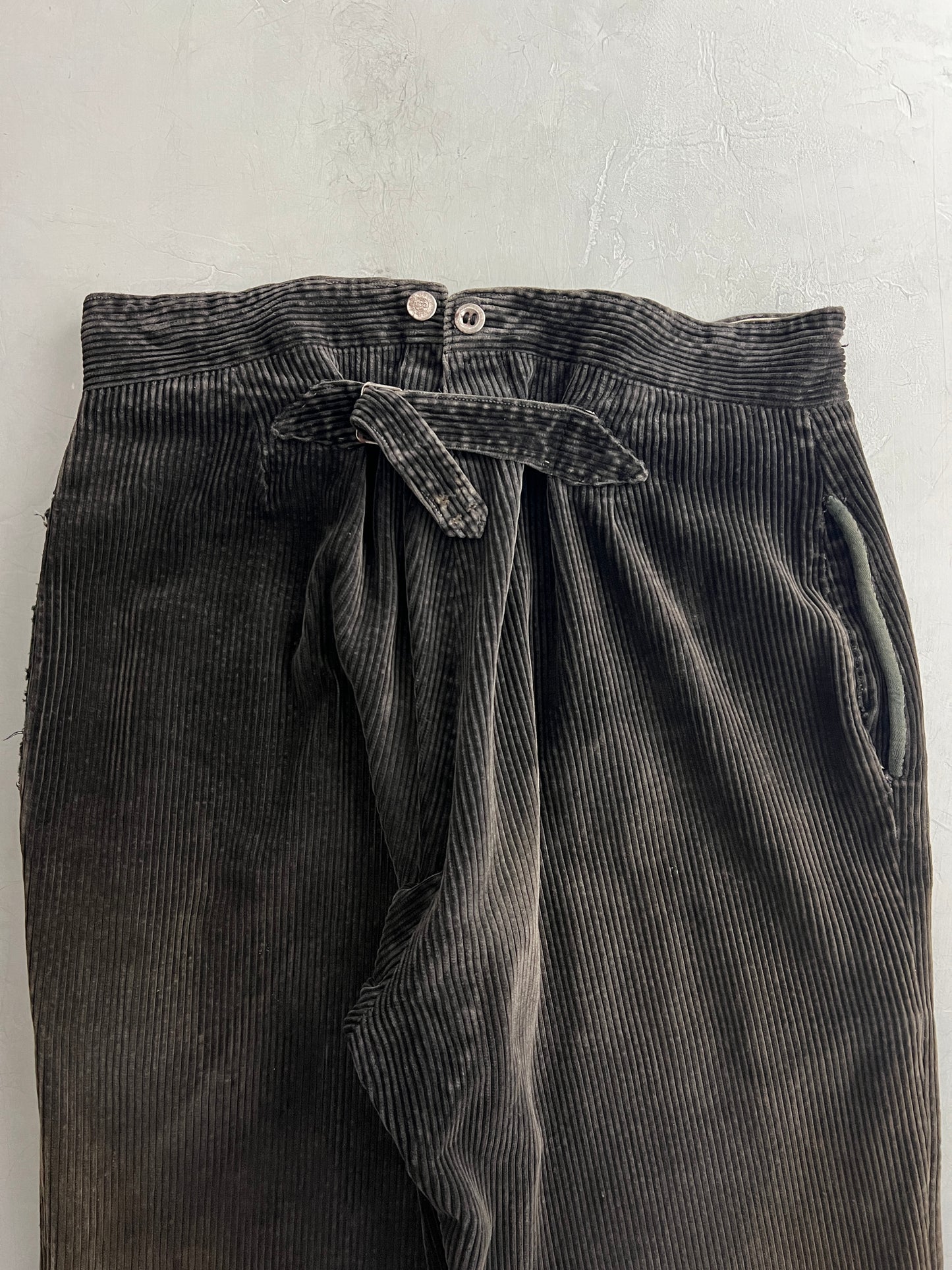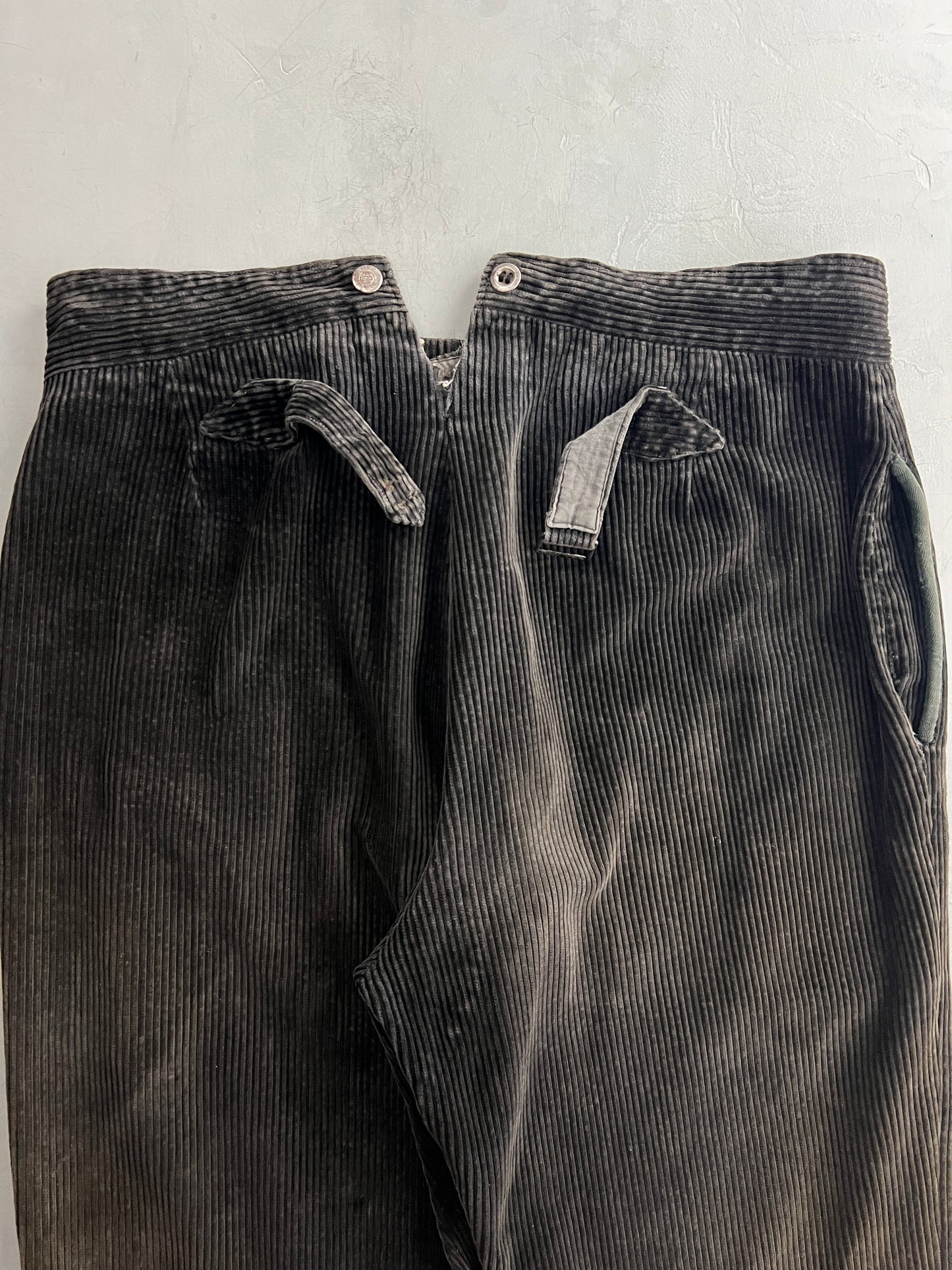 40's French Buckle Back Work Pants [35"]
Size
No tag size 
Fits Waist: 35"
Measurements
Waist (laying flat) : 44cm
Length (outseam): 102cm
Length (inseam): 74cm
Rise: 40cm
About
- Made in France
- Button fly 
- Back buckle for tightening
- Buttons on waist for suspenders
- Nice fraying, fading & repairs 
📦 SHIPPING
*All orders are dispatched via AusPost within 1-3 days 

🦘 Australia
Standard ≈ 2-8 business days 
Express ≈  1-4 business days 
Click & Collect: 7 Days > 10-6 
500 King St Newtown 2042
🌎 International 
For an idea of waiting times, please click this page ⬅
TWM is not responsible for additional charges: Duties / Taxes / Customs / Clearances costs…
We simply can't see/calculate them for every item in every part of the world :)
↺ RETURNS
*Please triple-check photos & measurements before buying. 
*Our items are pre-loved and come with wear, marks and repairs
*Items can be returned - within 3x days of arrival. 
*Only if they are compromised or inaccurate :)
*Refund approved = A full refund - minus shipping costs. 
*contact thewildemerchant@gmail.com